We produce red, rosé and white wines on our local steep hills, formerly only grazed by sheep.
We wanted to respect nature and decided to follow organic standards in our wine growing and producing. It is vital for us to follow the natural order: vines are pruned during a waxing or waning moon, according to the lunar calendar. We only use organic fertilisers (organic sheep manure and 11 seed varieties). Grapes are hand-picked and the lunar cycle dictates the entire wine process.
Our wines are low in sulfites (SO2)
These wines contain less sulfites than the charter set by Demeter (biodynamic farming standards).
Finally, because of the history of the Domaine, but also because we believe in their special properties, certain vintages are aged in 750l Italian amphorae.
Organic White Wine - PGI (Protected Geographical Indication) Alpes de Haute-Provence
Grapes: Vermentino, viognier, marsanne, bianco gentile, kept in clay amphoras.
Colour: Yellow with green hue.
Nose: Transports you to a provençal market with its ripe and delicious fruits : apricots, melons, peaches and loquats.
Taste: Keeps a fruity taste in the mouth, fleshy and full-bodied.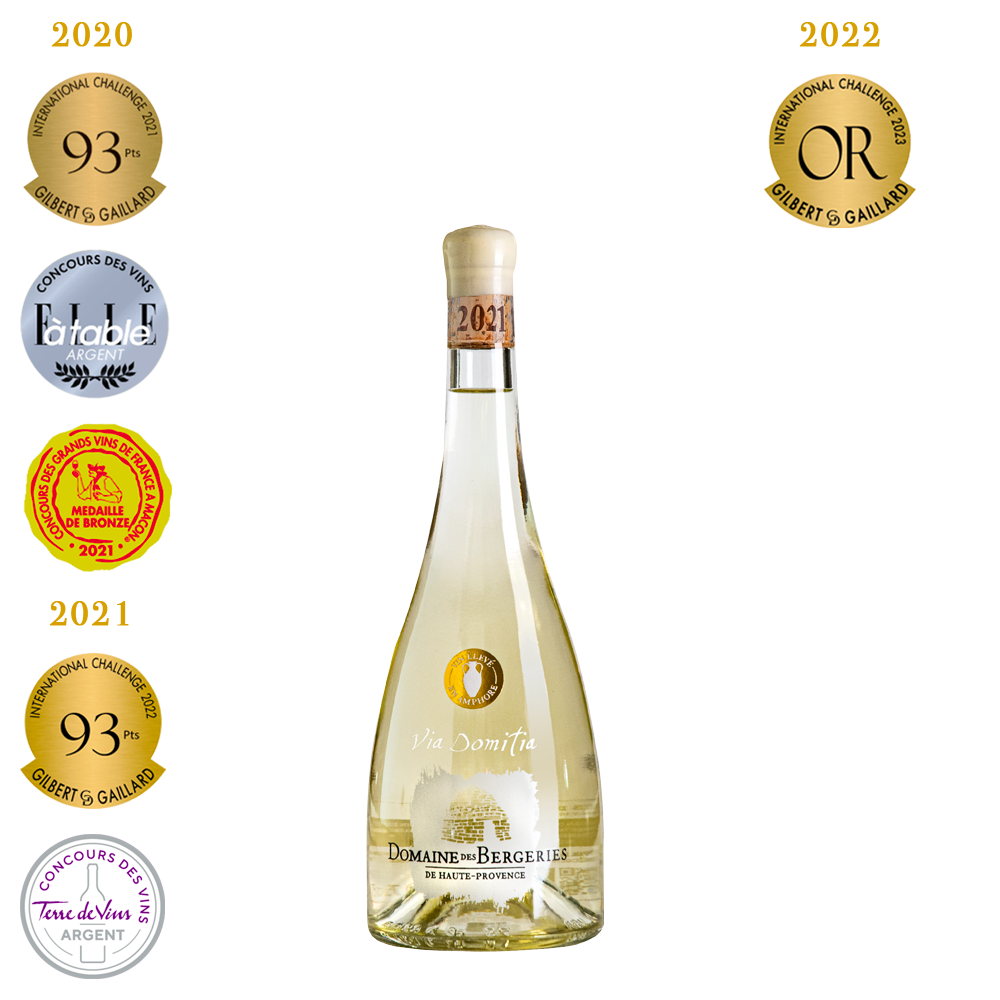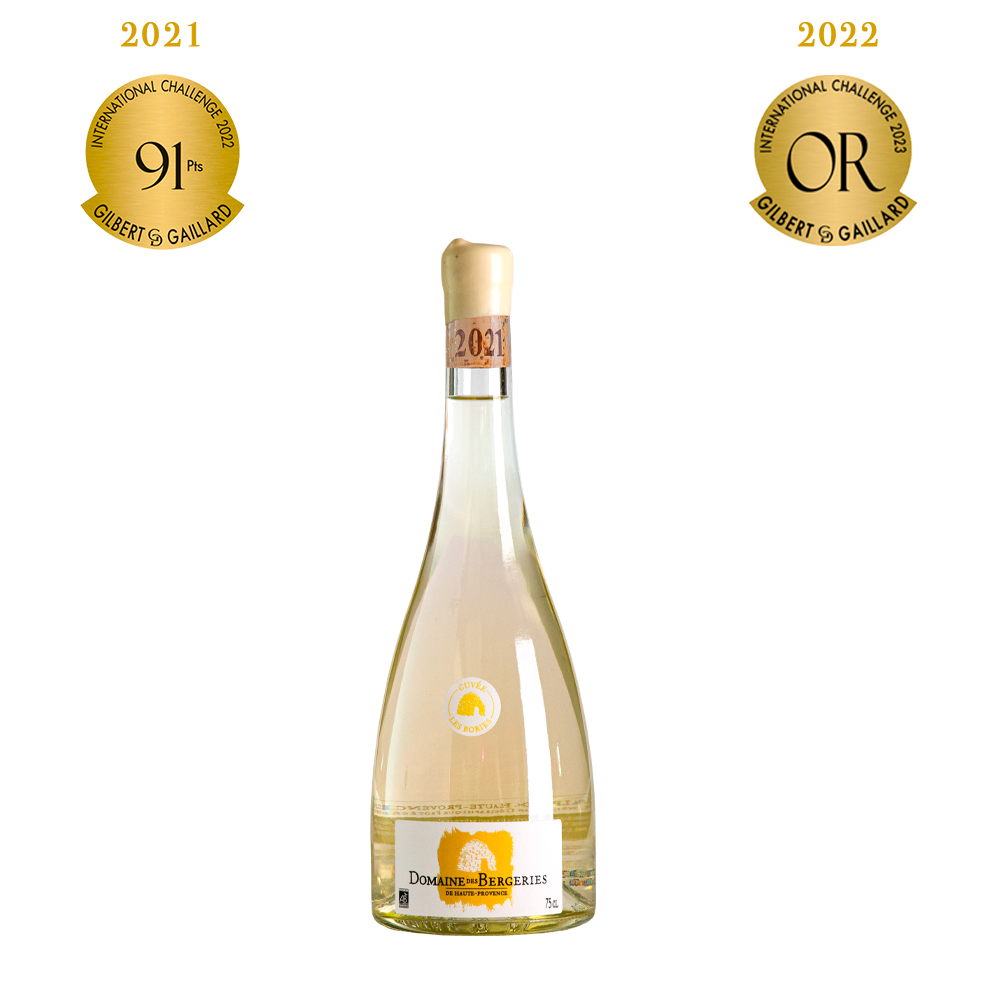 Organic white wine - PGI Alpes de Haute-Provence
Grapes: Vermentino, sauvignon, viognier, marsanne, pinot gris
Colour: Light and clear, a tender yellow.
Nose: Very expressive, an explosion of aromas mixing white flowers and white fruits.
Taste: Ripe, white exotic fruit (pineapple and mangos), very refreshing.
Organic white wine - PGI Alpes de Haute-Provence
Grapes: biancu gentile, vermentinu.
Colour: Tender yellow 
Nose: Very Mediterranean accents that swirl in your glass dominated by fennel, lemon and acacia. It is a little bit the soul of Corsica that
revealed here, in Haute Provence…
Taste: We discover a fleshy wine structured by a beautiful tension. We would dream of sharing it with a grilled fish facing the sea.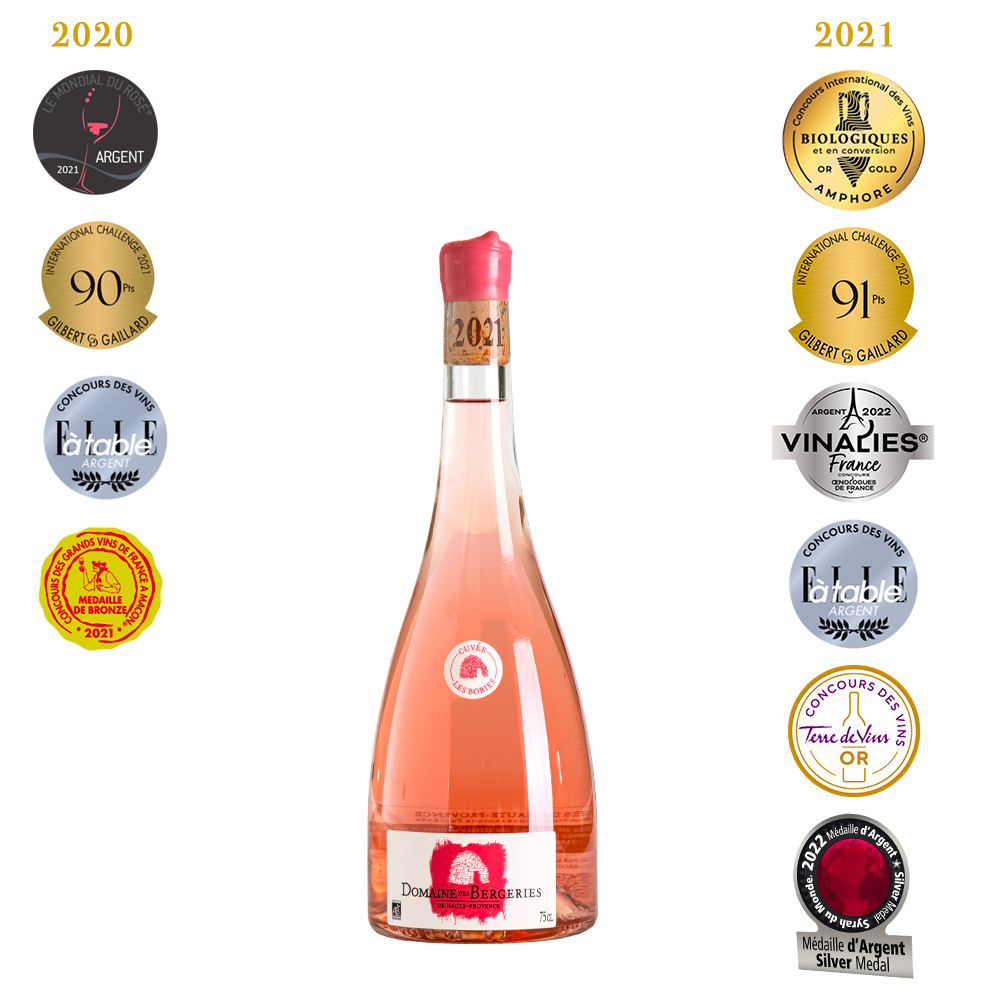 Organic rosé - PGI Alpes de Haute-Provence
Grapes: Syrah, vermentino
Colour: A mouth-watering salmon colour.
Nose: Expressive, delivering instant aromas of fresh fruit and crunchy red berries.
Let it breathe and you will discover notes of exotic fruits in this complex bouquet.
Taste: Refreshing at first with a hint of bitterness. Develops into a full-bodied wine with a hint of salinity.
Organic rosé - PGI Alpes de Haute-Provence
Grapes: Grenache, cinsault, syrah, vermentino.
Colour: Light pink
Nose: Delicate but develops into an elegant, fresh and flowery fragrance (almond & fruit tree blossoms) becoming intense.
Taste: Thirst-quenching with no hint of sweetness. With fresh & crunchy hazelnuts as a final note.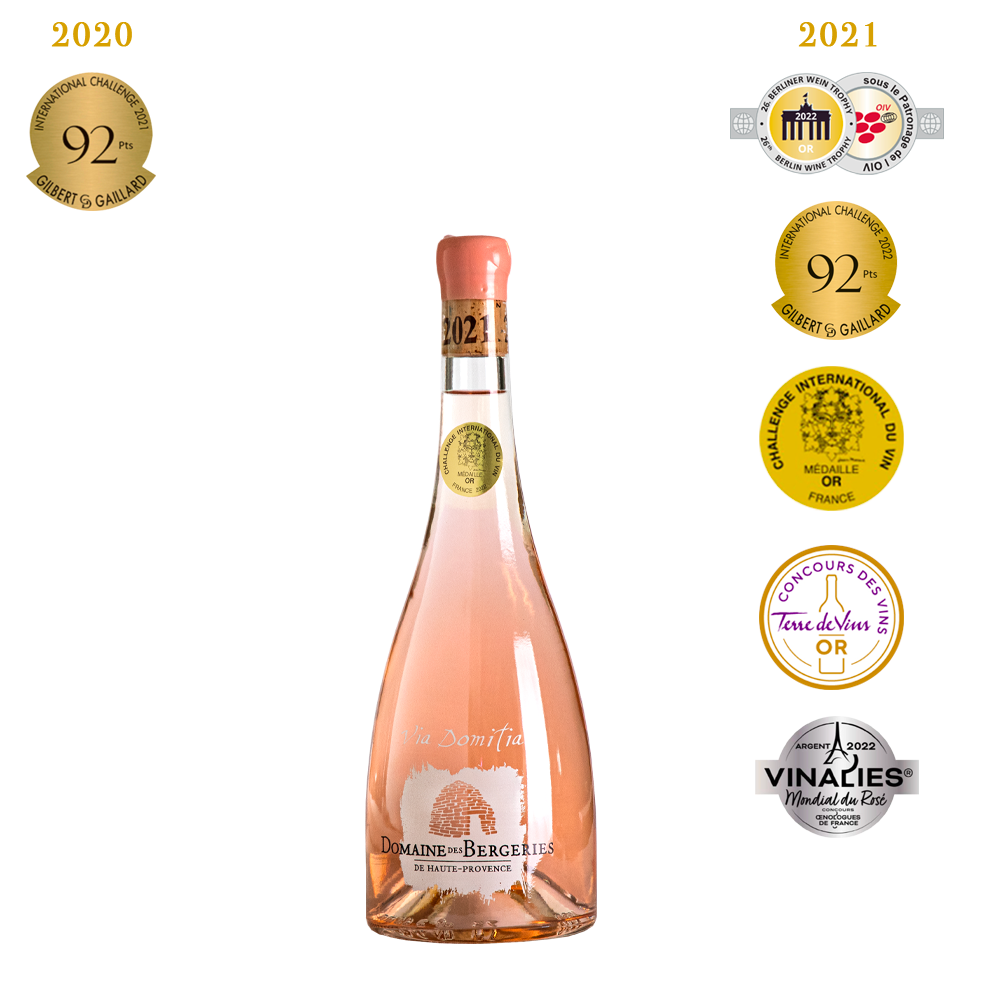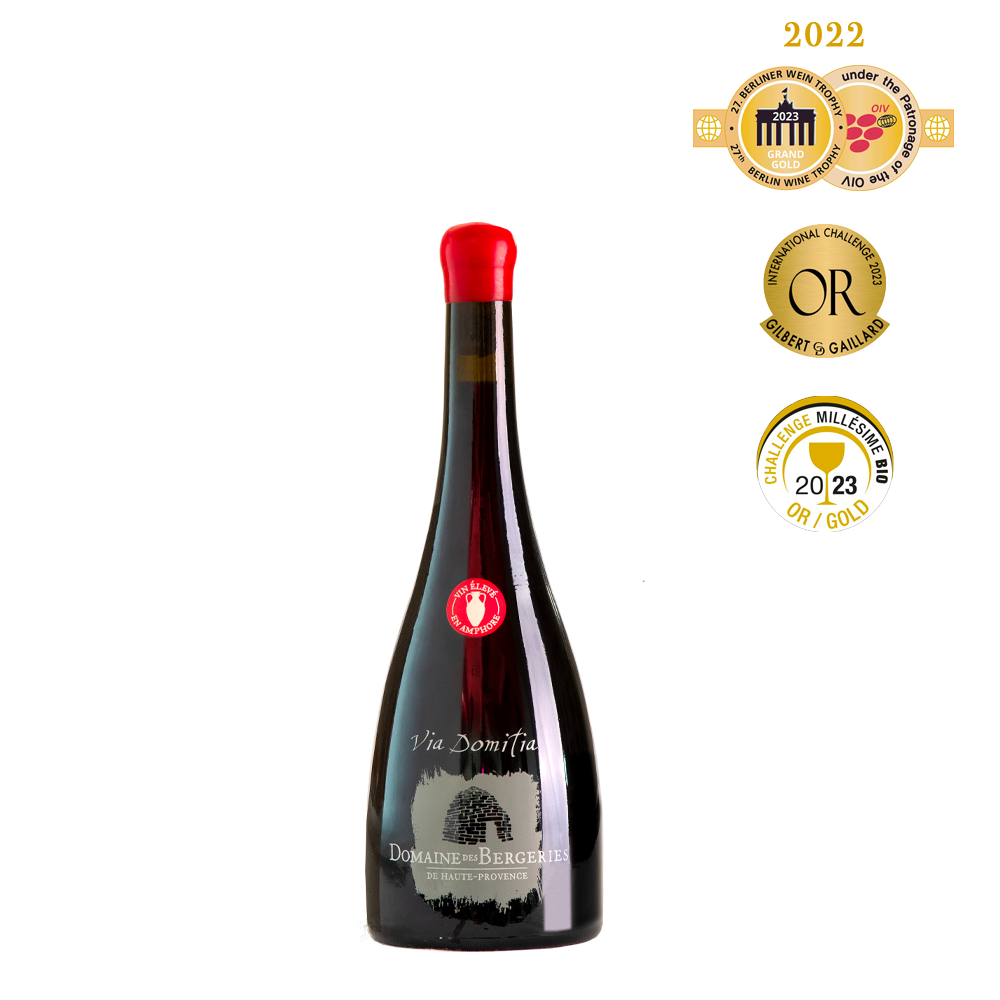 Organic red wine - PGI Alpes de Haute-Provence
Grape: Syrah – Nebbiolo.
Colour: A luscious ruby colour with purple hues.
Nose: An explosion of red fruit with cherry overtones.
Taste: A refined Burgundy-like syrah taste balanced by the maturing process in clay amphoras.